The Story of How One Company Grew to New Heights

+150
Hours Saved in 1 Month
+25%
Photo Revenue Increase
+30%
Review Quantity Increase
The #1 Outfitter
Royal Gorge Rafting & Zipline Tours is the Colorado vacation destination. Whitewater rafting, ziplining tours, vacation rental lodging and a full-service bar & grill restaurant. It has it all!
RGR is not only the largest, but the # 1 ranked whitewater outfitter in the Royal Gorge. The company also runs the region's #1 zipline tours, featuring both the Classic and Extreme tours. In the peak of summer, tours run every 30 minutes.
To top it off, Royal Gorge Rafting & Zipline Tours, offers premium accommodations and a bar and grill. The White Water Bar & Grill is voted the region's #1 Bar & Grill 10 years running.
The company rates as the top destinations for both its rafting and zipline tours, since 2007. It also helps that RGR knows and follows the 5 Fundamentals of Great Tour and Activity Photos.
Working with PicThrive as a partner in selling our images, through their scalable and ever-evolving platform, is one of the best moves as a business we have made. It simplifies what can be an archaic process. PicThrive has added greater value and ease to our guests' experiences, which is the best way their day should end.

James Whiteside
Owner, Royal Gorge Rafting & Zipline Tours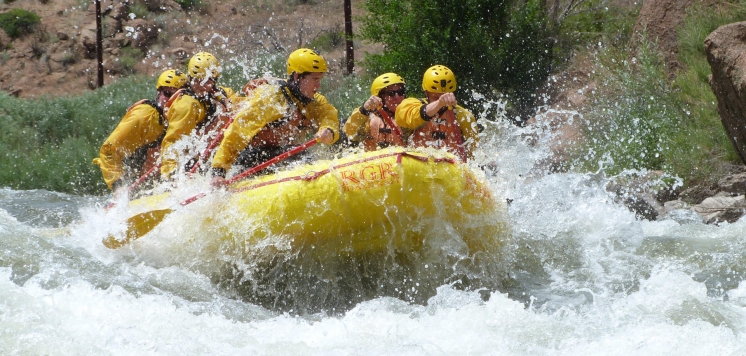 The Problem with USBs
RGR serves a significant number of participants every day. This high volume created a severe bottleneck in guests wanting to buy their photos. The RGR photo team was spending a considerable amount of time delivering photos via USBs. This caused huge operational pains and lost revenue.
While guests waited impatiently for their photos, staff would be sitting burning USBs. The process consumed significant time, considerable manual labor and a dedicated support team. Frustrated guests started to form a backlog.
Potential new customers left because they did not want to wait while on vacation.
Staff had to manually manage, organize and backup large amounts of media every day. This consumed valuable staff time and required manual labor. Time was also spent training photo staff and guides on how to correctly manage photos.
The problems didn't stop once guests left. Some would still want their to buy photos with no way to do so. While others would have issues with corrupted USBs. During peak season this support team required extra staff resources. It was the only way to ensure high levels of customer happiness was maintained or exceeded.
Not only were front line dedicated staff required. The company accountant had to predict the quantity and price of USBs to buy each season. Success depended on it.
What did they need?
The team at Royal Gorge Rafting and Zipline Tours realized they had a problem. After spending the time to think beyond the status quo, they realized they had to fix something. They found four areas that needed immediate attention:
Operational Efficiency
The Strain and Stress on Staff
Overall Customer Experience
Staff Errors
We want to be the highlight of each guest's vacation. When a guest looks back on their trip, we want to be the one thing they remember.

Heather Ingraham
Course Manager at Royal Gorge Rafting and Zipline Tours
Feeling the need to improve their operations, the company decided to act. While at a rafting conference they discovered PicThrive. Meeting the founders, and seeing an immediate match, their excitement grew.
PicThrive's full suite had everything they needed. Tablet-based kiosks to reduce staff work, strain, errors and improve customer experience. The Workspace to quickly upload and manage their program. The Online Store allowing guests to purchase from the comfort of their home. Finally a system that gave guests the freedom to buy photos as it suited them best. All while providing the operational relief they needed.
In finding the product created by the PicThrive team, we saw immediate value as to how it addressed our pains.

James Whiteside
Owner at Royal Gorge Rafting & Zipline Tours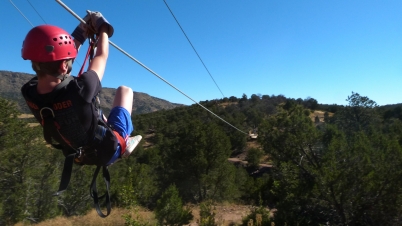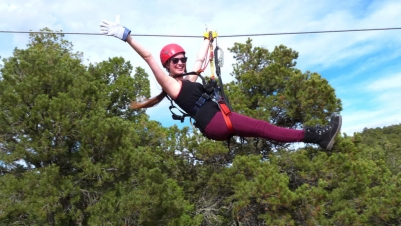 The Goals Surpassed
As James and Heather can attest, it worked! PicThrive revolutionized their photo program. Photos used to be a cumbersome process, consuming too much time and labor. Now it was easy and stress free.
The time saved is innumerable! Life saver!

James Whiteside
Not only were all the goals reached, but they were surpassed. With PicThrive, staff no longer felt overwhelmed. Customer satisfaction improved and photo revenues increased by 25% year-over-year.
All the staff had to do now is drop photos onto PicThrive. That's it. Really! Photos then appear on Tablets ready for guests to buy. For those leaving in a rush the Online Store is prepped and waiting. Extra revenue was coming in while the team slept!
With the new process, Heather reported, staff training times dramatically reduced. Guides even enjoyed helping out!
The team also benefited from extra undiscovered time savings. PicThrive made organizing and retrieving photos faster. Allowing for better management and instant customer satisfaction.
The Kiosks comforted guests. The Kiosks enabled guests to be in control of their photos and know exactly what they were buying. Guests could finally get what they wanted in tour photos. With Staff time freed, those customers in true need got help faster and more effectively.
More people understand how to use a tablet than a flash drive these days. USBs (flash drives), require significantly more work for the guest.

Heather
Course Manager
Now with photos going directly to phones, guests were also happier. No longer did they have to wait to see their photos. No longer did they fret over the USB being corrupted or having the wrong content. Now they could instantly share their adventure with everyone they cared about.
Get a Live Preview
See how you too can turn memories into growth.